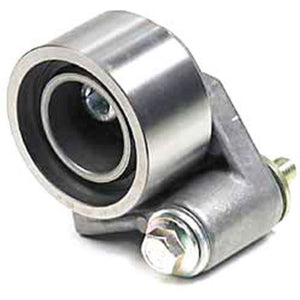 TIMING BELT TENSIONER ROLLER
On today's interference engines nothing is more important to it's operation than the timing system. When the timing belt idler pulley or tensioner fails it can cause the valves and pistons to meet with disastrous results. Keep your engine internals safe with a new Timing Belt Idler Pulley and Timing Belt Tensioner Kit for your 2002-2005 Land Rover Freelander.
If you need just the Pulley as well please search our ebay store for part number LHV100110L

If you need a complete set of timing belts for your Freelander please take a look at the 3 belt set that includes part numbers 1 x LHN100410L and 2 x LHN100420L

If you need all the timing components for a complete refurbishment of the timing system please look at Land Rover Freelander V6 02-05 Cooling & Timing Belt Complete Kit New As always our parts are top quality, direct fit parts.

We offer fast shipping to get your Land Rover back on the road quickly.

We take great pride in our customer service and always stand ready to serve your Land Rover parts needs.
Fits:
Part Number: LHB101630L
FREE SHIPPING TO THE LOWER 48!