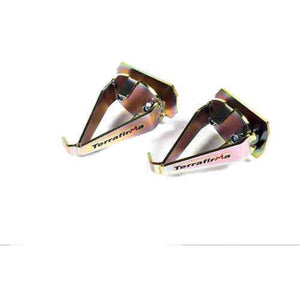 TERRAFIRMA LONG TRAVEL REAR SPRING RELOCATOR
Long travel rear shocks allow so much axle drop out that the coil spring can often fall below conventional dislocation cones and subsequently fail to relocate.These specially designed relocation cones catch the last coil preventing the spring from fully dislocating. They are also a perfect alternative to TF510.The rear spring relocator is not necessary on a 110/130 due to the longer springs.
FREE SHIPPING TO THE LOWER 48!