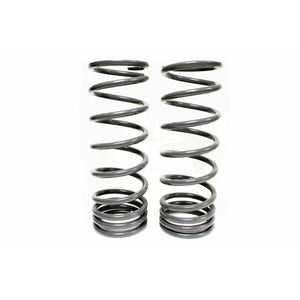 Terrafirma Light Load Rear Springs Pair TF010
Light load rear coil springs are designed to provide 2" of lift on a standard 110 Defender with no additional equipment fitted, they will carry light to moderate loads but may not maintain a 2" lift.

These springs could be fitted to a 130 and would carry more load than standard but only if no lift was required. They can be fitted in conjunction with TF014 to give a comfortable ride and a 2" lift to an unladen 110.