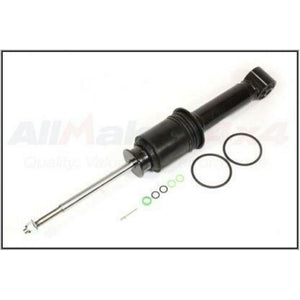 REAR SHOCK ABSORBER W/ACE & STABILITY LR016424 NEW
1 new shock absorber, fits left or right hand rear of 2006-2009 Range Rover Sport (RRS) with Active Cornering Enhancement (ACE) and stability control, also the 2010-2012 Range Rover Sport with ACE and stability control without adaptive suspension.
Shock absorbers are best replaced in pairs to keep the ride and handling quality at peak performance.
As always our parts are top quality, direct fit parts.
We offer fast shipping to get your Land Rover back on the road quickly.
We take great pride in our customer service and always stand ready to serve your Land Rover parts needs