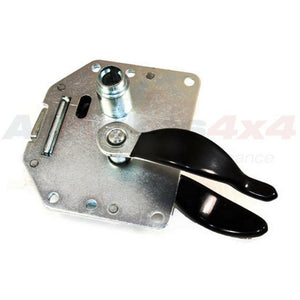 Rear End Back Door Latch & Handle New - FQJ103840
As our Defenders age, the rear handles are either getting gummed up, rusted up, or have just plain quit working on us. This makes it difficult at best to let people sit
in
the rear side facing benches or load your gear for the upcoming adventure. To solve that we have a new 90/110 Rear end Door Latch Handle.

As always our parts are a top quality, direct fit parts.

We offer fast shipping to get your Land Rover back on the road quickly.

We take great pride in our customer service and always stand ready to serve your Land Rover parts needs.