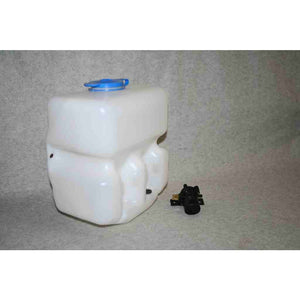 Washer Bottle Relocation Kit
Windshield Washer Bottle Relocation Kit, the new washer bottle can be placed in a more convenient location with the upgrade to an aftermarket bumper. Where as the old washer bottle would be too large and hang too low, this allows for safer placement including fluid pump.
Custom fit. Kit comes with Washer bottle cap and pump. Depending on placement you may need to extend your wires and washer hoses. 
Part Number: L8-WBRK
FREE SHIPPING TO THE LOWER 48!